Bay Ridge Real Estate

Scroll down and click on the type of home you are searching for to be directed to the most accurate and up to date listings.
---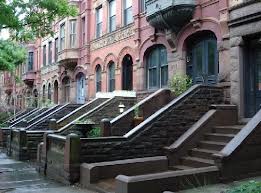 Take a moment to view and like our Bay Ridge Real Estate Facebook Page:
Bay Ridge Real Estate Page

Click here to join the Bay Ridge Real Estate Group on Facebook and join the discussion:
Bay Ridge Real Estate Group

Interactive Map of Bay Ridge Landmarks and Top Restaurants
Learn About Bay Ridge and Bay Ridge Real Estate
Bay Ridge is a neighborhood in Brooklyn which borders the Atlantic ocean and is the south-western most neighborhood in Brooklyn.  Also referred to as Fort Hamilton due to the army base stationed within it, Bay Ridge rivals many of the top Brooklyn neighborhoods due to its multiple parks, top rated schools, restaurants and bars, and overall sense of community.
Owning property in Bay Ridge is fun and exciting due to the many varieties of architectural styles available.  You can easily find apartments in Bay Ridge, Brooklyn.  Bay Ridge has a myriad of coop buildings but has recently seen an uptick in condo development.  However, Bay Ridge is dominated by its single and multi family (2-3 family) homes.  Bay Ridge has fully detached homes, semi attached and many attached homes.  One characteristic in Bay Ridge homes is its limestones and brownstones, with the former making up both the majority and its defining image.  You can find these limestones on blocks such as Doctors Row on Bay Ridge Parkway.
Click the home type you are looking for above to be directed to a complete list of available Condos in Bay Ridge, Coops in Bay Ridge, Single Family Homes in Bay Ridge, or Multi-Family Homes in Bay Ridge.