Here is a guide to the top things to do in Bay Ridge, Brooklyn, NY 11209.
See Pamphlet below for a guide on restaurants in Bay Ridge, Bars in Bay Ridge, places to see in Bay Ridge and what to do in Bay Ridge.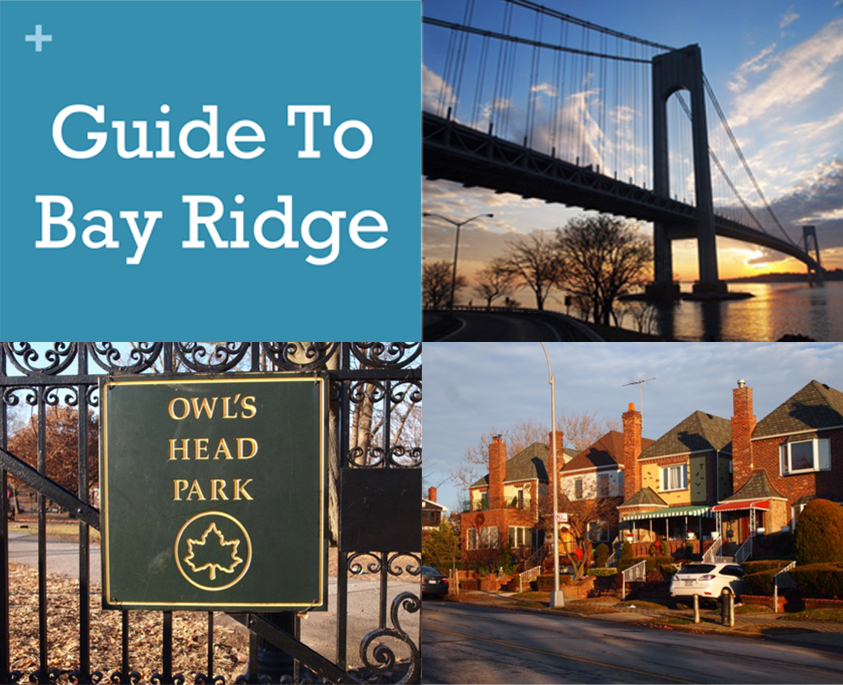 Welcome to Bay Ridge
In this guide you will find a sample of the beauty of living in Bay Ridge. I will highlight some of the best attractions, restaurants, shopping and entertainment Bay Ridge has to offer. Enjoy your new home to the fullest!
Courtesy of your Realtor:
Danny Soldano
Lic. Real Estate Salesperson
Dorsa Group Realty
9012 3rd Avenue
Brooklyn, NY 11209
Cell: 347-489-3315
Office: 718-921-9012
Email: DJSoldano@gmail.com
Web: www.SoldBySoldano.com


Attractions
Sights and Sounds of Bay Ridge
Owl's Head Park: 68th St. and Colonial Rd.
Bay Ridge's version of a mini Prospect Park! Full of playgrounds, sloping hills, and beautiful trees for shade, Owl's Head is perfect place for a picnic or a barbeque with friends and family. In the winter, when snow falls, take your bobsleds out and go down the many hills. Full size basketball courts and wall ball courts! For dog lovers there is a dog run at the edge of the park. Beautiful city view from high atop to park. A must see attraction!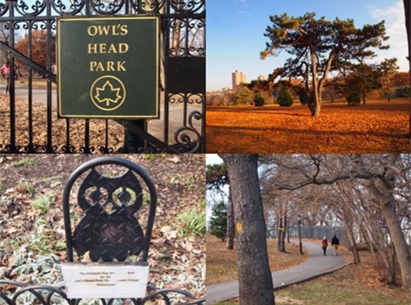 69th Street Pier:69thst. and Shore Road
Fisherman's delight! The 69th street Pier, aka: American Veterans Memorial Pier is home to beautiful sunsets and city views. Newly built Eco-Dock will soon allow canoes and exploratory educational excursions for schools and community programs. Benches line the pier allowing for a great date spot especially during sunset! Great for all times of the year!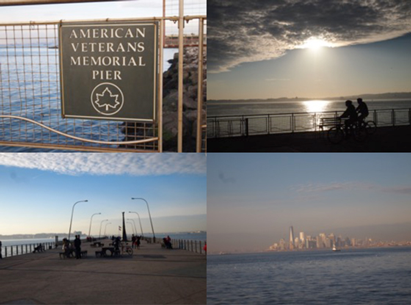 Cannonball Park:101stst. and 4th avenue.
Countless wedding photos have been taken at Cannonball Park; an under-rated landmark in Bay Ridge dedicated to John Paul Jones. Jones, the father of American navy, famously exclaimed in a battle with British ships: "I have not yet begun to fight!" after he was asked to surrender. A large granite memorial is dedicated to Jones but an even more well known massive 20" Parrott cannon and surrounding cannonballs line the entrance.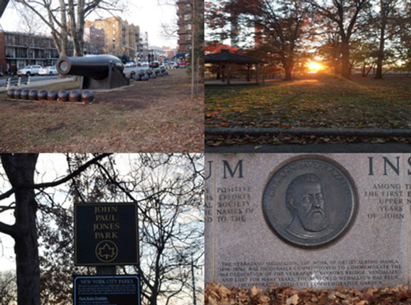 Shore Road:Shore Rd. 67thst. – 101stst.
Shore Road is a curvy, windy street that is home to an array of beautiful attached homes, Pre-War Coop Buildings, Detached Mansions, new construction condominiums, 3 High Schools, and playgrounds and parks for children and adults alike. It is the last street before reaching the harbor and has some of the most beautiful water views. Baseball fields, tennis courts, and wall ball courts at every turn along Shore Road. Narrows Botanical Garden also a draw. Great for bikers and runners!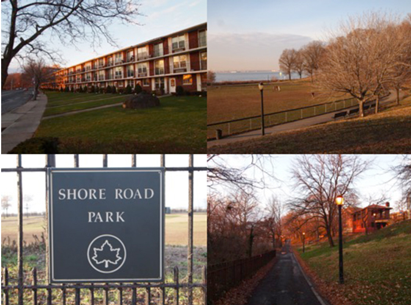 Shore Promenade:From 69th St. Pier – Caesar's Bay in Bensonhurst
Speaking of bikers and runners, the Promenade is a wonderful stretch of road that you can run bike or walk 4.5 miles alongside the Belt Parkway from the 69th Street Pier to Bensonhurst Park. Besides taking a stroll, it's also very scenic, great for fishing, or a good date spot as there are many benches along the way. Coolest part? You get to walk underneath the Verrazano Bridge!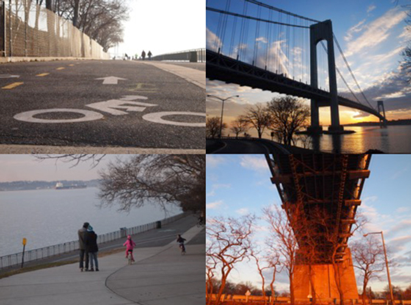 Dyker Park and Golf Course:86th St and 7thAvenue , Various Entrances around the Park.
While not technically Bay Ridge I would be remiss in not mentioning both Dyker Park orDyker Beach Golf Course. Dating back over 100 years the Dyker Golf Course is one of the most played public courses in the nation. Dyker Park is home to 6 Baseball and soccer fields as well as a playground, basketball courts and a dog run! Runners love to trek the outer borders of the park that traverses parts of Dyker Heights, Bay Ridge, and Bath Beach.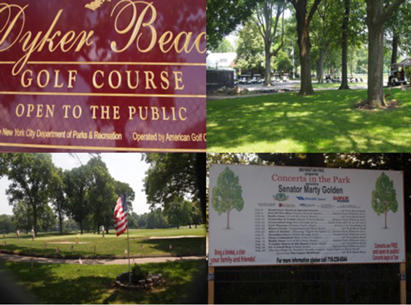 86th Street BID:86th Street between Ft. Hamilton Parkway and 3rd Avenue
86th street Shopping rivals that of any other Brooklyn Neighborhood. Century 21 and C21 Home Store, Modell's, and TJ Maxx are just some of the many department stores. 86thst is also host to national brands such as Aldo, Vitamin Shoppe, GAP, Claires, Panera Bread, Chipotle, and Victoria Secret as well as small businesses such as Flavour, Too Cool, and Nothing Fits! Easy to get to by bus or train.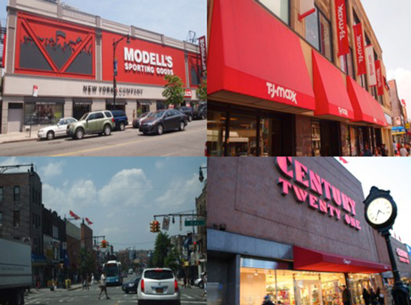 3rd Avenue and 5th Avenue:From 67th street to 101st street
3rd and 5th Avenues comprise the bulk of the commercial industry in Bay Ridge. More known for its small business than large chains you will find an array of shopping, restaurants, bars and markets, along 3rd and 5th Avenues. I will tell you about my favorites in the next few sections. Someone once told me that Bay Ridge has the most bars per square foot in the U.S.! While it's hard to assess the accuracy of that claim, it definitely would not surprise me!