Things to Consider When Hiring a
Bay Ridge Real Estate Agent

…Like Me!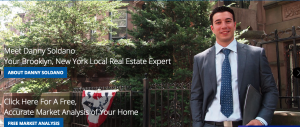 Helpful advice on choosing your Real Estate Agent in Bay Ridge
There has never been a better time to sell or buy a home in Bay Ridge.  The Brooklyn, New York real estate market is booming while interest rates continue to remain low.  For buyers, it is a great time to purchase property in Bay Ridge.  There are properties available in all price ranges including apartments for rent in Bay Ridge Brooklyn from the dozens of coop buildings, two and three bedroom condos, and Bay Ridge homes for sale, both single family and multi family.   For sellers, the list price of homes have increased year after year and buyers from all throughout Northern Brooklyn and Manhattan are targeting Bay Ridge as the place to call home.  So how do you go about choosing the right Bay Ridge Realtor?  In this article I will discuss important factors and questions to ask when considering working with a Realtor.
Is your Bay Ridge Real Estate Agent a REALTOR?
Not all licensed real estate agents are REALTORS.  It is important to understand the difference between an agent who is a Bay Ridge Realtor and one who is not a Realtor.  Only members of the National Association of Realtors can be called REALTORS.  Realtors are held to a higher standard than otherwise required by state law.  Realtors agree to abide by the NAR (Nation Association of Realtors) Code of Ethics.  This code of ethics outlines moral and ethical agreements that all Realtors must participate in.  The code of ethics, which can be found is a series of 17 articles consisting of specific duties to clients and customers, to the public, and to other Realtors.  The National Association of Realtors is America's biggest trade association, with over one million members, including NAR's institutes, societies, and councils.  These members are involved in all aspects of the residential and commercial real estate industries.  For more information about NAR you can visit the NAR homepage here.
How Well Does Your Realtor Know Bay Ridge and Bay Ridge Real Estate?
It is of the utmost importance that the Realtor you choose has an excellent understanding of Bay Ridge and the current state of the Bay Ridge Real Estate market.  As a buyer, your agent shouldn't just be there to set your appointment and send you to an open house.  Your agent should have insights into where the best places to eat, play, walk run, jog, gym, bike, hang out, and knock down a few cold ones!  They should know the school districts and what options there are for all grades.  It is helpful to work with an agent who also lives in the area.  Bay Ridge natives usually are more in tune with what is happening in the area and will have more recommendations than what you can find from Yelp and online articles.
If you need an agent to help you sell your Bay Ridge house, coop, or condo, a good agent will know exactly what similar houses in the area have sold for and what it will be potentially worth on the market.  Any agent can give you their opinions, but they should be able to back it up with facts, figures, recent sales and trends in the Bay Ridge real estate market.  A good agent will be able to sell not just your home, but living in Bay Ridge.
How does the agent market your property?
If you are selling your apartment, coop, or condo it is important to know how your agent will market the property for sale.  Does your agent hire professional photographers to take photos and a floor-plan or do they use their iPhone?  Will it be on MLS or just be kept as an office exclusive?  These are important questions to ask when interviewing Realtors.  In a seller's market it is not just about being able to sell your property; it is of the utmost importance to bring in the largest amount of buyers in order get the highest and best offers possible.  It is not enough to just listen to an agent who says they have a buyer for your house.  Would you just want to rely on this one buyer when there could be potentially dozens of buyers?  You should find out where your property will be marketed and if your agent will be utilizing the various Multiple Listing Services besides the major online marketing companies like Zillow and Trulia.  Potential places to advertise the listings to other brokers with their clients include Brooklyn MLS (BNYMLS), Real Estate Board of New York (REBNY), and Staten Island Multiple Listing Service (SIMLS).
For Buyers: Are you actually being represented by the agent you're working with?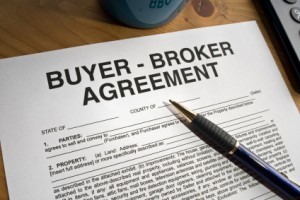 Did you know that New York State Law dictates that all real estate agents inherently work for the seller of Real Property?  You may be perplexed by this notion and ask yourself: Well, who is representing my best interests?  As a buyer, you are not represented unless you've told the real estate agent who is showing you homes that you want representation as your "buyer agent."  If you haven't, "your agent" could be representing the seller.
There are three major reasons why you should consider Buyer Representation:
1) Buyer's agents will negotiate the best price and terms for you as opposed to the seller, providing comparable sold properties to support your offer.
2) Buyer's agents will keep confidential any information that could hurt your bargaining position.
3) Buyer's agents will be able to expose you to EVERY eligible property, not just what's on the MLS (Multiple Listing Service).  This includes, For Sale By Owners, Foreclosures, and Lis Pendens.
Be sure to check with your agent before viewing properties who the agent represents.
Are you and your Bay Ridge Realtor a good fit to work together?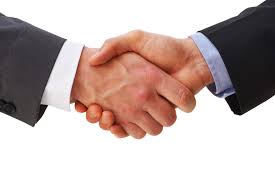 Selling a home or buying a home is one of the biggest decisions you will make in your lifetime.  It is important that the agent you choose to help you with this process is a good fit.  You will be spending a lot of time together over the next few months and the last thing you want is a personality clash.  Your Realtor should be patient, and be willing to listen to your wants and needs.  When buying a home your Realtor will handle the set up of appointments, showings, keeping track of new listings, and taking the time to analyze real estate trends.  Your agent should be decisive, but not pushy.  We all dislike when we are clothes shopping and someone from the store comes up to you immediately and pushes store sales on you.  Rather than be pushy, your agent should act as your consultant; as your guide.  Ultimately you pull the strings and it shouldn't feel like it's the other way around.  If you are selling your home your agent will be inside your house constantly so be sure that you develop a trusting bond and be up front about your limitations.  Your Realtor shouldn't act as a know it all!  You should arrive at a mutual agreement when considering the sales price of your home.  In advance you should outline what days and times potential Bay Ridge buyers will be able to tour your home or apartment.  In both buying and selling your Realtor should be available throughout the day and within reason to take your phone calls, emails, or texts.
How to choose the right agent for you.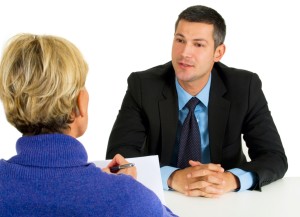 If you've made the decision to sell your home it is important to interview the agent before giving the listing.  A good resource to find your agent is to ask your friends and family, ask on Facebook, or look up reviews on-line.  Facebook in particular is a good resource.  Once you found a potential agent be sure to interview them.  Call them over to your home or meet in the office and be ready with questions.  Use this guide as an outline but also be prepared with questions of your own.  In your interview you can discuss how the agent will market your home.  When it comes to a listing agreement you and your agent will have to come to terms on the following: 1) Listing Price: What the price of the house will be marketed at, 2) Time Frame: How long your agent will have the listing, 3) Exclusivity of the listing: Will the agent put your home on the Brooklyn MLS (Brooklyn Multiple Listing Service), or will it be an Office Exclusive, which means the agent is not sharing commission with another broker who brings a buyer, 4) Commission: What will be the fee the agent will collect should they sell the home and how much of it will the agent share with a cooperating broker who brings the buyer that buys your home.  Those are the major points of discussion and you will need to agree on all points before proceeding.
Any questions?  Call/Text/Email Me!
One thing I am very passionate about is helping others.  There's nothing I enjoy more than seeing others better themselves and knowing I am the cause.  I love teaching people about real estate and answering any questions they have about the process.
As a practicing real estate agent for many years, I have sold and rented several million dollars worth of real estate in Brooklyn and New York City and my business continues to grow year after year. I am an expert at helping first time home buyers realize their dream of home-ownership and I have insights into the latest new developments and condos throughout Brooklyn.
Working as a Realtor in Brooklyn has given me a strong love for this city and a passion in life. I enjoy the hustle of New York City real estate and the joy of helping people find their new homes. There's no greater satisfaction than checking up on my past clients months down the road and hearing them say how much they love their new place. Coming from a tight knit family has shown me the power of care and love. I aim to treat people like family and help them advance themselves.
Cell: 347-489-3315
Email: djsoldano@gmail.com
If you do have questions about real estate in Bay Ridge or elsewhere, or considering buying or selling a home please do consider me as your Bay Ridge Real Estate Agent!