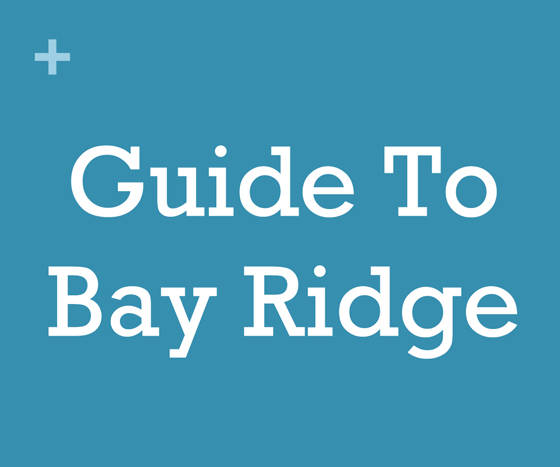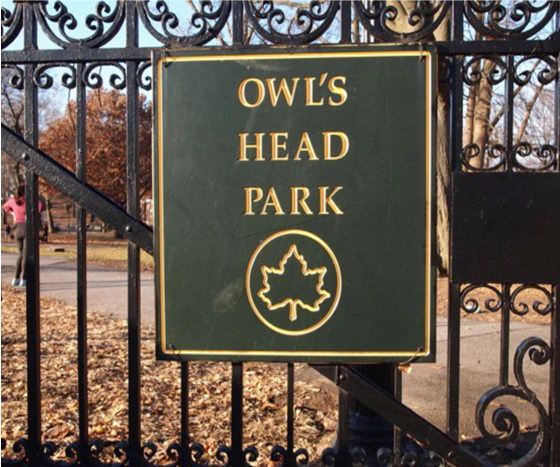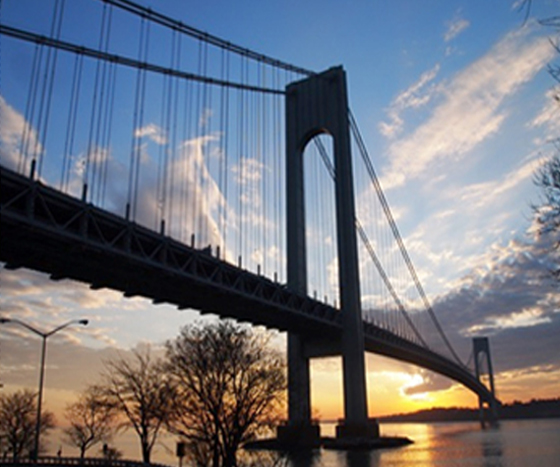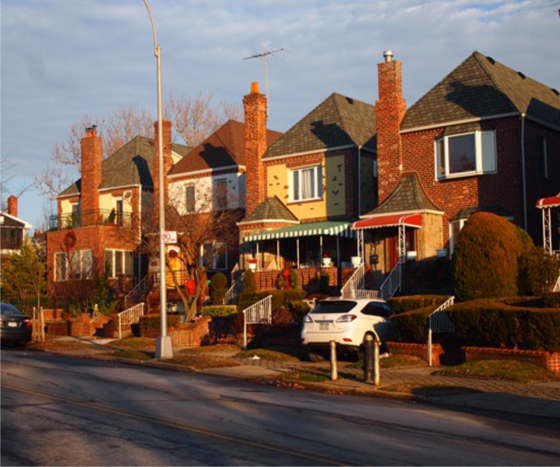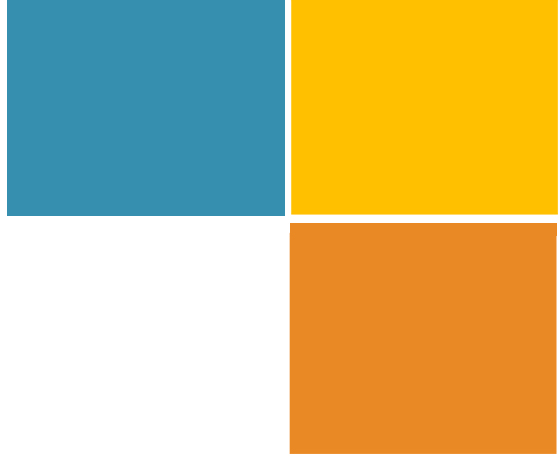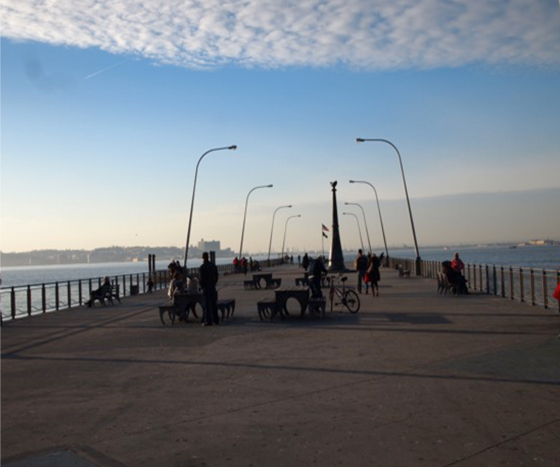 ---
Attractions
Sights and Sounds of Bay Ridge
Owl's Head Park: 68th St. and Colonial Rd.
Bay Ridge's version of a mini Prospect Park! Full of playgrounds, sloping hills, and beautiful trees for shade, Owl's Head is perfect place for a picnic or a barbeque with friends and family. In the winter, when snow falls, take your bobsleds out and go down the many hills. Full size basketball courts and wall ball courts! For dog lovers there is a dog run at the edge of the park. Beautiful city view from high atop to park. A must see attraction!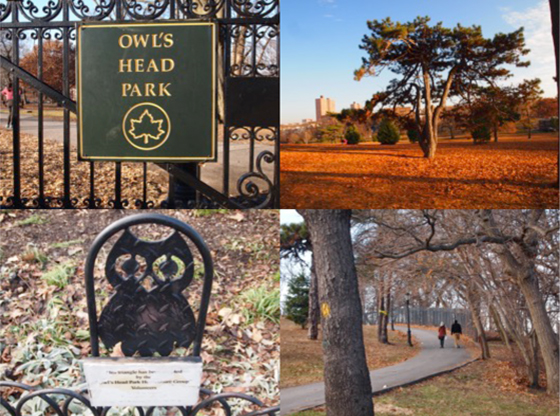 69th Street Pier: 69th St. and Shore Road
Fisherman's delight! The 69th street Pier, aka: American Veterans Memorial Pier is home to beautiful sunsets and city views. Newly built Eco-Dock will soon allow canoes and exploratory educational excursions for schools and community programs. Benches line the pier allowing for a great date spot especially during sunset! Great for all times of the year!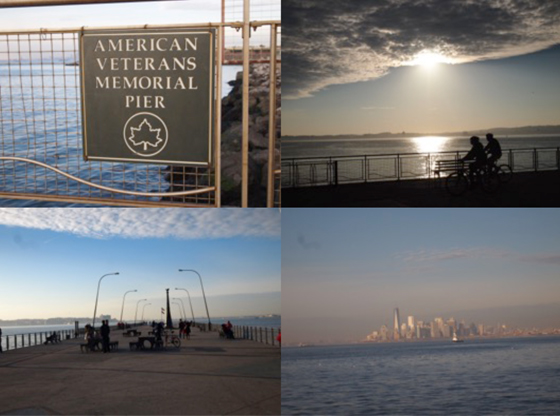 Cannonball Park:101stst. and 4th avenue.
Countless wedding photos have been taken at Cannonball Park; an under-rated landmark in Bay Ridge dedicated to John Paul Jones. Jones, the father of American navy, famously exclaimed in a battle with British ships: "I have not yet begun to fight!" after he was asked to surrender. A large granite memorial is dedicated to Jones but an even more well known massive 20" Parrott cannon and surrounding cannonballs line the entrance.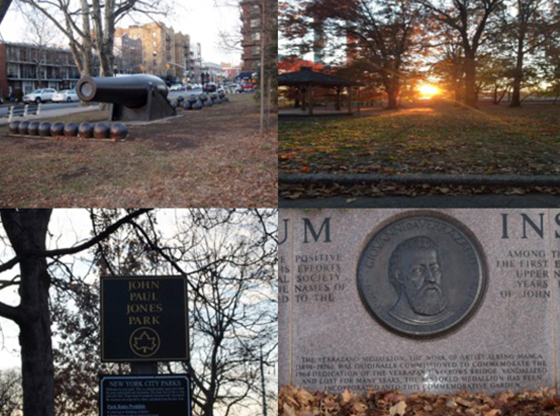 Shore Road:Shore Rd. 67thst. – 101stst.
Shore Road is a curvy, windy street that is home to an array of beautiful attached homes, Pre-War Coop Buildings, Detached Mansions, new construction condominiums, 3 High Schools, and playgrounds and parks for children and adults alike. It is the last street before reaching the harbor and has some of the most beautiful water views. Baseball fields, tennis courts, and wall ball courts at every turn along Shore Road. Narrows Botanical Garden also a draw. Great for bikers and runners!
Shore Promenade:From 69th St. Pier – Caesar's Bay in Bensonhurst
Speaking of bikers and runners, the Promenade is a wonderful stretch of road that you can run bike or walk 4.5 miles alongside the Belt Parkway from the 69th Street Pier to Bensonhurst Park. Besides taking a stroll, it's also very scenic, great for fishing, or a good date spot as there are many benches along the way. Coolest part? You get to walk underneath the Verrazano Bridge!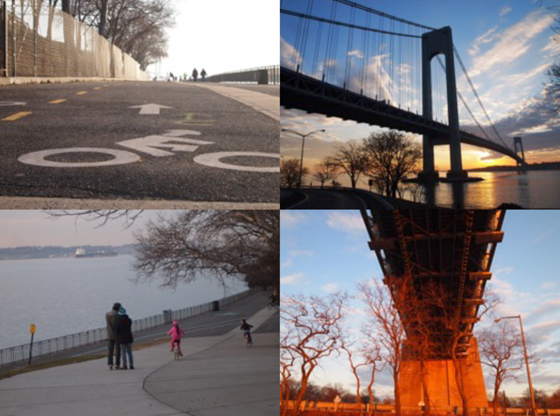 Dyker Park and Golf Course:86th St and 7thAvenue , Various Entrances around the Park.
While not technically Bay Ridge I would be remiss in not mentioning both Dyker Park orDyker Beach Golf Course. Dating back over 100 years the Dyker Golf Course is one of the most played public courses in the nation. Dyker Park is home to 6 Baseball and soccer fields as well as a playground, basketball courts and a dog run! Runners love to trek the outer borders of the park that traverses parts of Dyker Heights, Bay Ridge, and Bath Beach.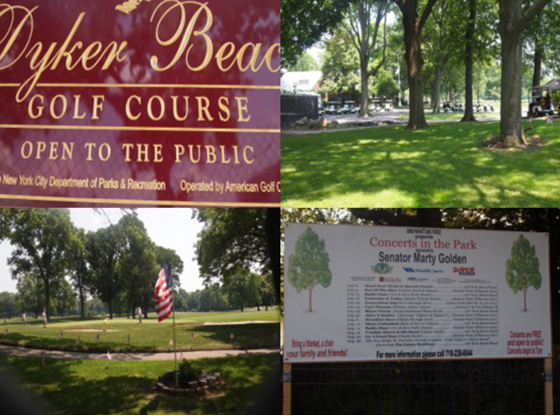 86th Street BID:86th Street between Ft. Hamilton Parkway and 3rd Avenue
86th street Shopping rivals that of any other Brooklyn Neighborhood. Century 21 and C21 Home Store, Modell's, and TJ Maxx are just some of the many department stores. 86thst is also host to national brands such as Aldo, Vitamin Shoppe, GAP, Claires, Panera Bread, Chipotle, and Victoria Secret as well as small businesses such as Flavour, Too Cool, and Nothing Fits! Easy to get to by bus or train.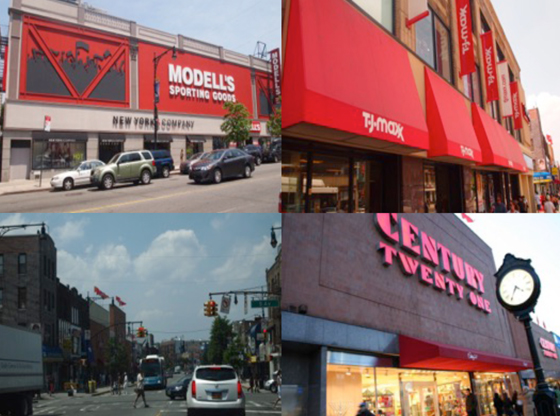 3rd Avenue and 5th Avenue:From 67th street to 101st street
3rd and 5th Avenues comprise the bulk of the commercial industry in Bay Ridge. More known for its small business than large chains you will find an array of shopping, restaurants, bars and markets, along 3rd and 5th Avenues. I will tell you about my favorites in the next few sections. Someone once told me that Bay Ridge has the most bars per square foot in the U.S.! While it's hard to assess the accuracy of that claim, it definitely would not surprise me!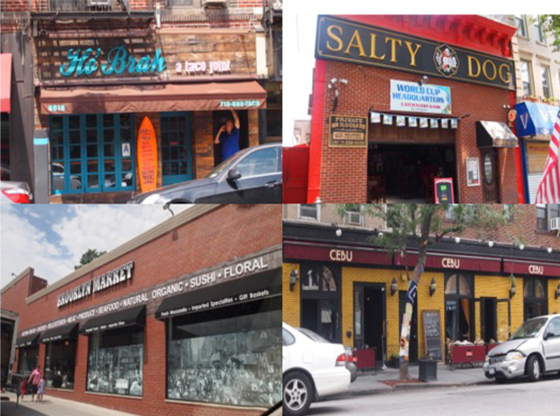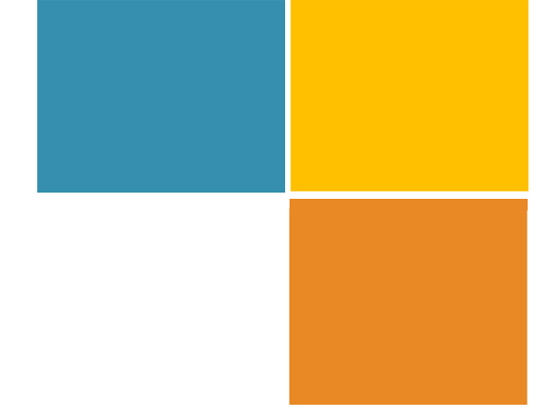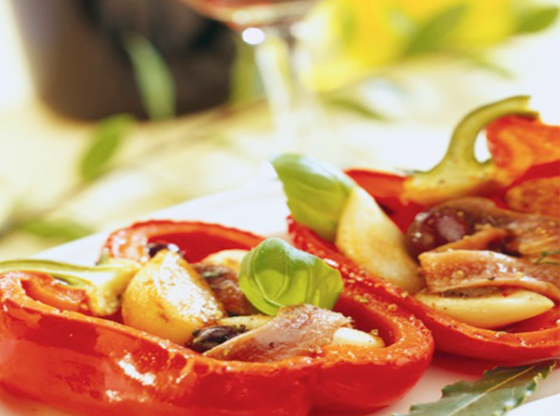 ---
Dining Out
Best Tastes of Bay Ridge
Restaurant 101 – 10018 4th avenue
101 has been a staple in the Bay Ridge neighborhood for over 20 years. Well known for its eclectic menu and gorgeous indoor/outdoor environment, you can order everything from Italian entrees to Rib Eye Steaks, to crispy Pizzas. A good date spot!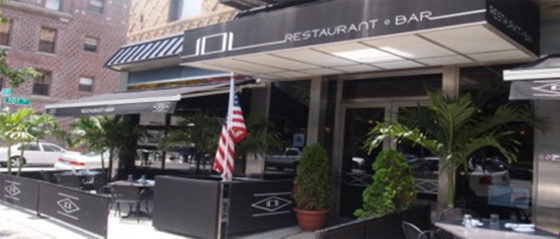 Fushimi – 9316 4th avenue
Fushimi couples traditional Japanese with nouvelle French cuisine. With a delicious assortment of cocktails, and a wide range of sushi special rolls and seafood dishes, Fushimi definitely ranks among the top restaurants in Brooklyn. Find out about the $30 for $60 value card and early dinner specials for $21 per person for a 3 course meal!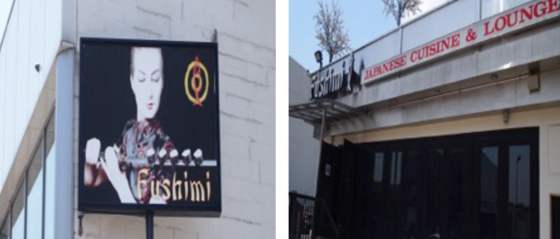 Gino's -7414 5th Avenue
For over 50 years Gino's has been at the very top of many people's Favorite Italian Restaurants List. Traditonal Italian dishes such as the Rigatoni w/Vodka Sauce and Chicken, and Chicken Parmigiana rival all others. Full restaurant with an excellent wait staff in the back while a pizzeria sits at the front, Gino's is a perfect place to go for a date, to bring the kids or have a family party.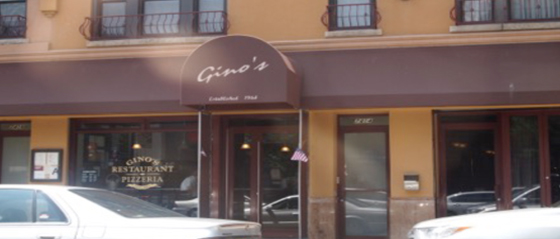 Pearl Room – 8201 3rd Avenue
Love Seafood? Pearl Room is your go to for delicious and fresh seafood, oysters and cocktails. Also perfect for parties! Great date spot and on Friday evening they have a DJ that plays hustle music, modern hits and more. Full service bar at the front as well!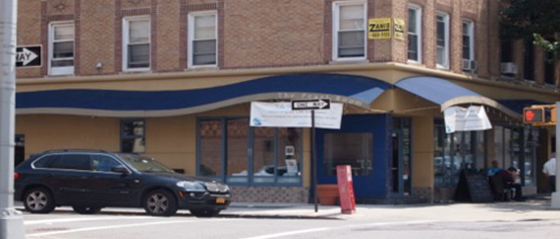 Le Petit Oven – 276 Bay Ridge Ave.
This small French cuisine inspired restaurant has big flavor! The ingredients used in their dishes are sourced and prepared daily. It's an excellent date spot that offers wine and steak, duck, and seafood. Excellent ambiance and great service.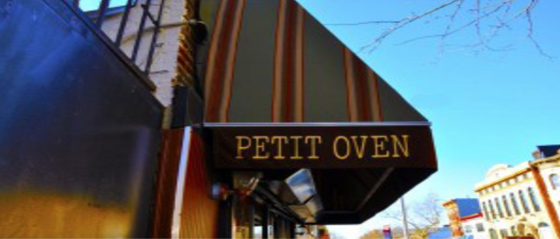 Tanoreen – 7523 3rd Avenue
Middle Eastern perfection! Zagat rated #1 Middle Eastern restaurant, Tanoreen serves up delicious and flavorful culinary delights. The eggplant appetizer is to die for. Great for large or small parties. Highly recommended!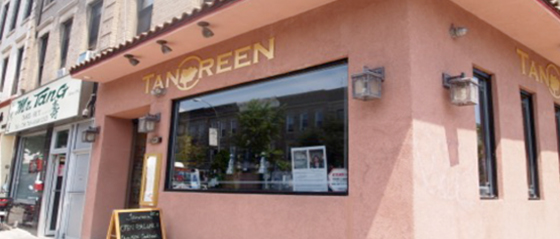 Sofia – 8406 3rd Avenue
If your craving Italian but not keen on the heavy sauces and traditional dishes then Sofia's is the place for you. A beautiful outdoor seating area in the front and back compliments the indoor décor. Think: Italian grill and have no fear in ordering the veal chops, steak, or grilled chicken dishes!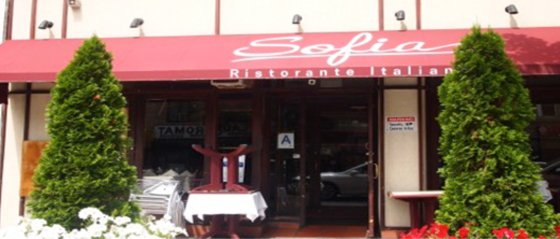 Ponte Vecchio– 8810 4th Avenue
Ponte Vecchio has been a staple in Bay Ridge for over 35 years. It is a beautiful establishment with some of the finest interior design that creates a stunning dining experience. Delicious traditional Italian cuisine, coupled with an excellent wine and bar selection, Ponte Vecchio never disappoints!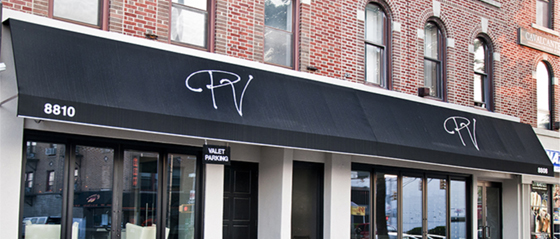 ---
Bay Ridge Bar Scene & Night Life
Bay Ridge is well known for having a vibrant night life full of bustling bars, hot night clubs and lots of fun! There's a place for every type of personality, and every type of occasion.
Whether its watching a sports game, getting together with the girls, or a low key place to meet on a date, Bay Ridge constantly has something going on and a friendly smile on the other side of the glass.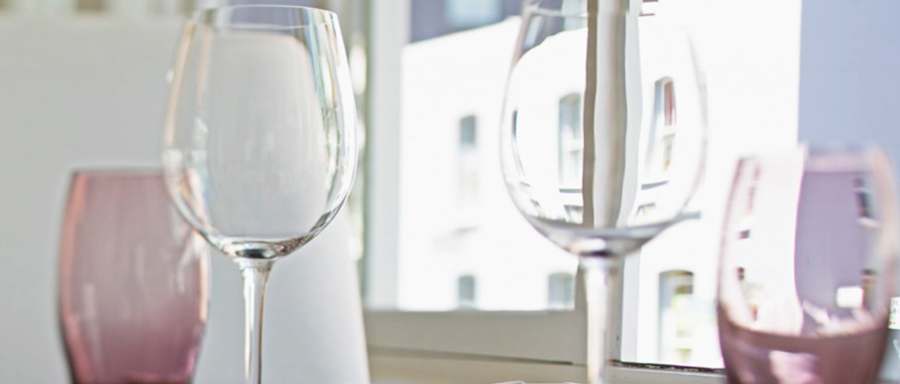 Cebu – 8801 3rd Avenue
A perfect spot for singles, Cebu has a bit more classy feel to it than some of the others in Bay Ridge. With three indoor sections, and outdoor seating Cebu is perfect for a date, a quick bite, or brunch! Also great for parties and celebrations as there is a party room. Chill vibe, and non overbearing music.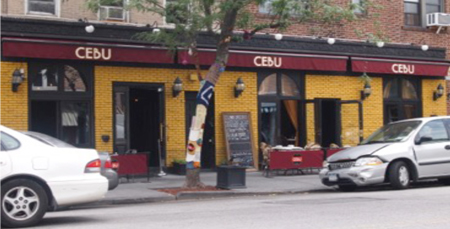 Salty Dog – 7509 3rd Avenue
A staple in the neighborhood and a home for fireman, Salty Dog has a replica firetruck in the bar! Great for singles, and couples, and in the day families and kids. Back of the bar dining area doubles as a dance-floor for fun nightlife. Also great to watch a game.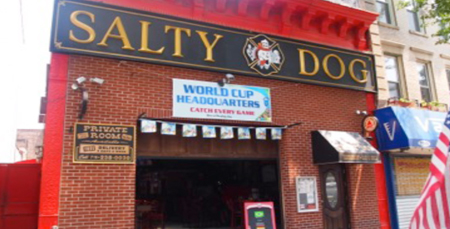 Delia's Lounge – 9224 3rd Avenue
Want to make it a date night? Head to Delia's Lounge where comfy couches, private booths and eclectic décor are the norm! Unique to Bay Ridge, this martini bar is great for after dinner cocktails and cozying up to your significant other. Call ahead to make sure there are no parties!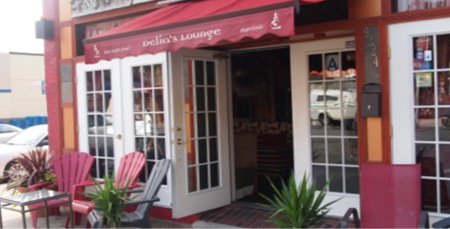 Kettle Black – 8622 3rd Avenue
Great spot for live music, wings, beers, and lots of fun. Kettle Black offers lots of 4 – 8 seat tables, a huge bar with multiple bartenders and a fantastic menu of traditional bar food. Great place to watch a game and the Chicken Wing selection is the finest in Bay Ridge!
Lone Star – 8703 5th Avenue
Lone Star surprises. While not flashy looking from the outside, this bar has a lot going on from within! Perfect place to come in the summer or to throw a party, Lone Star has a Huge outdoor area complete with a BBQ pit where Tony the owner himself cooks an all you can eat feast! Great bar for the Rock and Roll personality type!
Yellow Hook Grille–7003 3rd Avenue
Great for outdoor seating and a home to regulars, Yellow Hook offers great Happy Hour specials and is a watering hole for many natives. Great Beer selection as well!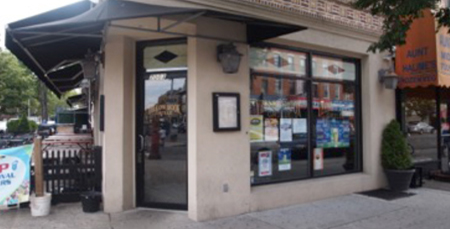 Lockyard – 9221 5th Avenue
Before opening, Lockyard was the subject of much debate and outrage in Bay Ridge. Deemed a "Hipster Bar" locals protested it. Now, Lockyard has cemented itself as a great addition to the neighborhood. Full blown Beer Garden with outdoor seating, a huge selection of craft beers and seasonal hot dogs and sausages!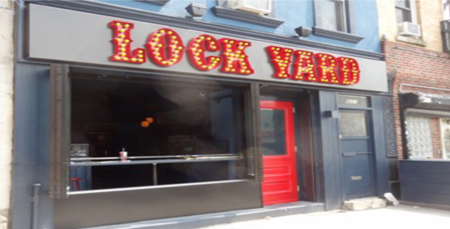 The Wicked Monk – 9510 3rd Avenue
Newly re-opened, the Wicked Monk is home to plenty of 20 and 30 somethings looking for a fun time out. Live Bands on Friday and Saturday nights and lots of TV's for sports games.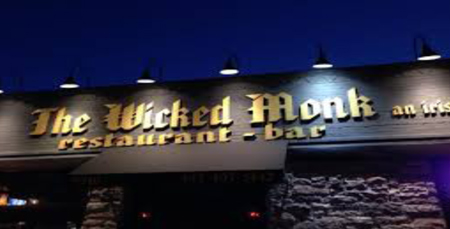 ---

Cupcakes, Bakeries, & Coffee Shops
Little Cupcake – 9102 3rd Avenue
Delicious assortment of cupcakes, desserts, and excellent ILLY brand coffee. Try a Spanish Latte and a red velvet cupcake for a real treat!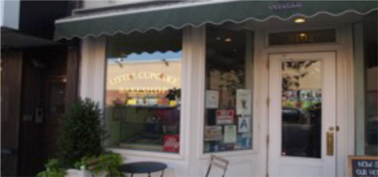 Robicelli's – 9009 5th Ave
Famed cookbook author Alyson Robicelli brings a world of sweetness to Bay Ridge with her coveted cupcakes that are catered around the country. Very different style from Little Cupcake and a treat to compare.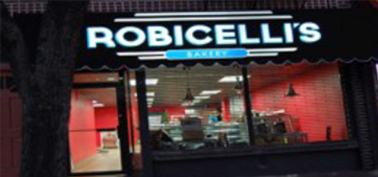 Your Baker – 518 86thst
Must try the banana cream pies and 7 layer (Rainbow) cookies!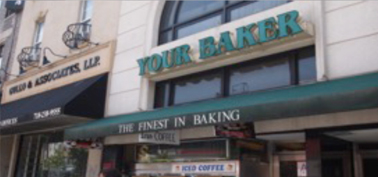 Paneantico – 9124 3rd Avenue
Italian pastries, cookies and sweet delights galore.Paneantico is well known throughout Bay Ridge as having some of the finest cakes and pastries and bread in Brooklyn. Delicious sandwiches as well. They have a unique balsamic glaze for sandwichesthat is to die for.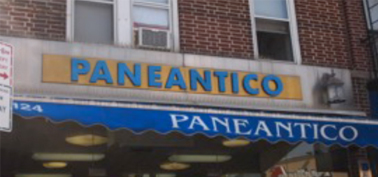 Jean Danet – 7526 5th Avenue
Bakery with French flair. Perfect for French style puddings, honey puffs, and delicious breads.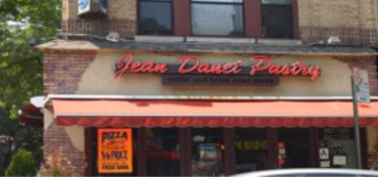 Narrow's Coffee Shop: 10001 4th Avenue
This quaint little diner/coffee shop is a local favorite. Perfect for breakfast specials (most under $5!) Come here more so for food then coffee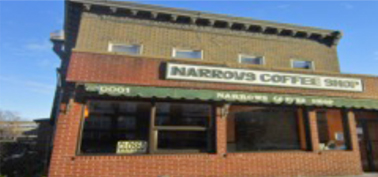 Cappuccino Café: 7721 3rd Avenue / Caffe Café – 8401 3rd Avenue
Two of Bay Ridge's most famous coffee joints. Great date spots, and an excellent selection of flavored coffees and teas. Also serve food and great for a date spot.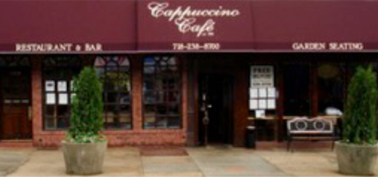 Leske's Bakery: 76125thAvenue
If you're craving a black and white cookie or doughnuts check this spot out!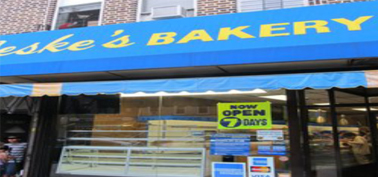 ---
Pizza
Nino's – 9110 3rd Avenue
The best Grandma pie around. (Grandma = thin crust square). Amazing chicken rolls, Vodka slices, and oversized garlic knots.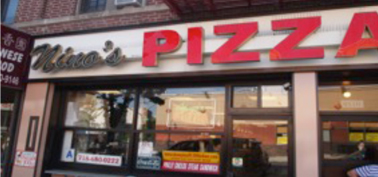 Peppino's – 7708 3rd Avenue
Peppino's is a Restaurant and Pizzeria with several locations throughout Brooklyn. Brick oven pizzeria with a unique style. Known also for its sandwiches.QuatroStaggioni is a definite choice.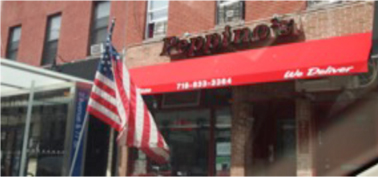 Pizza Wagon – 8610 5th Avenue
Bay Ridge locals swear by Pizza Wagon as the best place for a slice!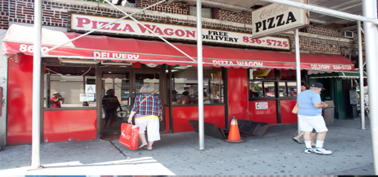 Campania – 9824 4th Avenue
Coal Fried Oven! Unique selection of specialty pizzas and sandwiches. Meatball appetizer is a must!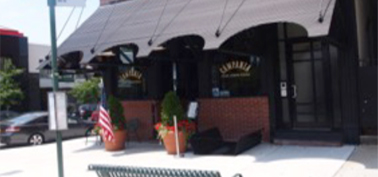 ---
Sandwiches
Zito's Sandwich Shoppe – 7604 3rd Avenue
Deemed "The Goomba of Sandwich Shoppes" this famed Park Slope shop moved to Bay Ridge recently and present us with dynamic sandwiches mostly for meat lovers. Try the Auto Grill Sandwich for a satisfying lunch!
Paneantico – 9124 3rd Avenue
Delicious sandwiches on the finest fresh baked bread around. Broccoli Rabe and Fried Eggplant with balsamic glaze is a must. Nice outdoor area for the summer!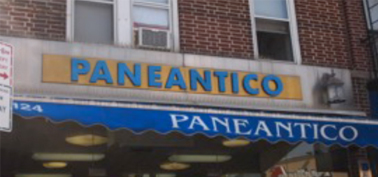 David's Brisket House – 7721 5th Avenue
Craving a Pastrami sandwich? Rivaling that of Katz's deli, David's Brisket House has that old time delicious brisket or pastrami sandwich that you'll crave.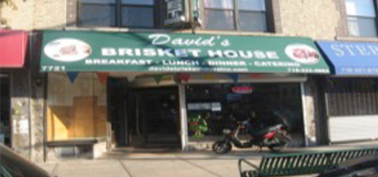 ---
Other Notables For Quick Bites
Hobrah – 8618 3rd Avenue
Trendy taco joint / bar with great food, drinks and excellent Mexican brunch selection. Try a Mexican Bulldog!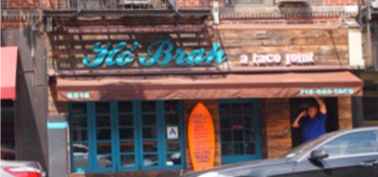 Burger Bistro – 7217 3rd Avenue
Excellent selection of quality burgers. Love how you check off the type of burger, toppings, buns and sauces on your menu and hand it off to the chef!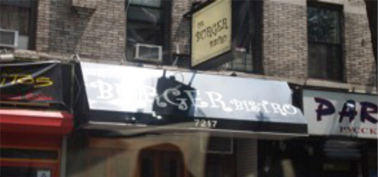 Omonia – 7612 3rd Avenue
Lovely Greek diner and bakery with delicious pastries, a huge menu and a lovely outdoor dining area. Great for brunch or late night post bar binges!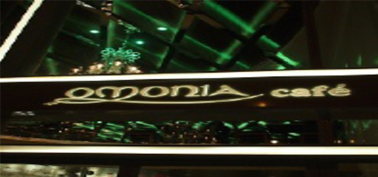 ---

Eating Healthy
Nature's Grill – – 7417 3rd Avenue
Delicious and nutritious! Nature's Grill has a huge menu of healthy meals that are perfect for a post Shore Road run. Juice bar, salad bar and smoothie bar on premises.
Bay Ridge Farmer's Market – 3rd Ave. + 95th St
Sponsored by GrowNYC this Green market starts in May and runs almost until December, bringing fresh fruits, vegetables, cheeses and meats to Bay Ridge.
Fuel – 7004 3rd Avenue
The first of its kind in Bay Ridge. Must try the Green Juice! Also great for a sit in meal.
Brooklyn Beet Company – 7205 3rd Avenue
One of Bay Ridge's only Farm to Table restaurants. Lots of organic selections and tasty but healthy treats.
Feeling Healthy
Green Spa & Wellness Center – 8804 3rd Avenue
Green Spa emulates the spas at fancy resorts when you go on vacation. Massages, facials, wellness classes and much more are available at all times!
Pilo Arts Day Spa & Salon – 8412 3rd Avenue
Fancy Salon where some of the best hairstylists and makeup artists will make you feel beautiful. Full service spa with body scrubs and massages.
Spa Me Inc. – 7405 5th Avenue
Recently re-opened, Spa Me offers both body and mind treatments at affordable prices.
Da Noi on Fifth – 8214 5th Avenue
Luxurious hair and nail care by some of the top stylists in NYC!

Being Healthy
Gyms / Training
Bay Ridge Cross Fit – 8508 3rd Avenue
The national phenomenon has landed in Bay Ridge. Classes available to all levels
Harbor Fitness – 9215 4th Avenue
Huge facility equipped with multitude of machines, classes, and a parking garage.
Dolphin Gym – 8701 4th Ave & 316 Bay Ridge Pkwy.
Very reasonable prices. Dolphin is perfect for the, get in, get out gym rat. Yearly memberships only 249!
CKO Kickboxing – 9106 4th Avenue
Kickboxing classes! Great cardio workout. Small selection of weights but punching bag and music is all you need!
Bad Ass Academy – 238 Bay Ridge Ave
Newcomer to Bay Ridge but very popular and increasing membership daily.Boot camp classes taught by Bay Ridge natives. Spin classes and outdoor runs along Shore Road.
NYSC
Sports Club! Perfect for the early morning go getter.
Running & Biking
Shore Road Bike / Running Path – 101st Street – 67th Street and Bay Ridge – Bensonhurst Promenade
A winding path along Shore Rd. with a dedicated bike path.
Dyker Park – Start at 86th street and 7th Avenue
2.1 Miles around, Dyker Park is perfect for runners who rely on scenery. You'll pass the Dog Run, Golf Course, Poly prep, Playgrounds and Baseball Fields along the way!
Owl's Head Park – 67th street and Ridge Blvd.
27 acres of hills, playgrounds, basketball courts and more for a healthy lifestyle.
Bay Ridge to Bensonhurst Promenade -69th Pier
Promenade is 4.2 Miles Each way from the 69thst pier in Bay Ridge to Caesar's Bay in Bensonhurst. Beautiful sights!
---
Bay Ridge For The Pet Lover
It's no secret that Bay Ridge is a wonderful community for people. But what about our furry friends? Bay Ridge offers Dog Runs, Animal Hospitals, Adoption Centers, and even Contests for our four legged companions.
Dog Runs
Owl's Head Park Dog Run – 67thst and Shore Road
Dyker Park Dog Run – 7th Avenue at 86th street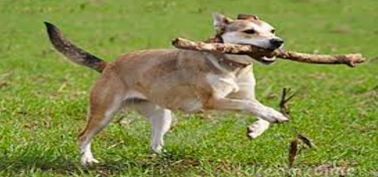 Animal Hospitals
One Love – 8209 3rd Avenue
Animal Clinic of Bay Ridge – 689 86thst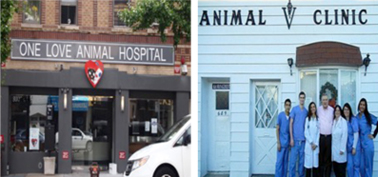 Pet Supplies and Puppy/Kitty/Fish Sales
Paws Truly – 7607 3rd Avenue
Petland Discounts – 8403 5th Avenue
A World of Pups – 540 86th street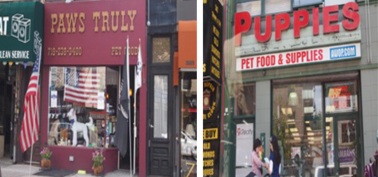 Pet Adoptions
Love Wanted (Bay Ridge Based Organization)
Love Wanted is a local Pet Adoption Agency that frequently holds adoption events in Bay Ridge. Keep an eye on the local paper for when the next event takes place.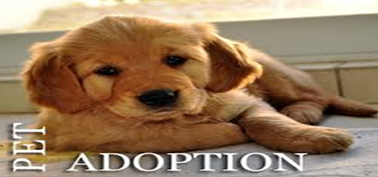 ---

Parades:
Norweigan Day Parade – Usually on or about May 17th
St Patrick's Day Parade – Usually around 3rd week of March
Ragamuffin Parade – Usually around the 4th week of September
* Kids dress up in their Halloween costumes and March down 3rd Avenue
Memorial Day Parade – Usually around the second week of May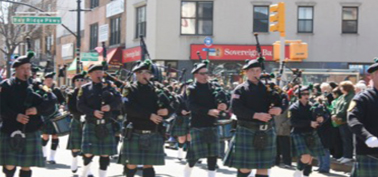 Festivals:
5th Avenue Festival – Usually the 1st Week of June on 5th Avenue
5th Avenue Storefront Art Walk – 2nd Week of May to 1st Week of June
3rd Avenue Festival – First Week of October
Summer Stroll – 3rd Avenue – July and August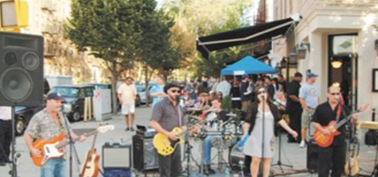 Shore Road Events And More
A night out in bay Ridge sponsored by 68th precinct – 1st Week of August
Concerts in the Park (Shore Road) – May Through August
Brooklyn Shakespeare Festival at Owl's Head Park – Usually Last Week in July
Shore Road Movie Nights –7200 Shore Road – July – September
Owl's Head Halloween Walk – On or about Halloween –
NYC Marathon – 4th Avenue – Usually First Week of November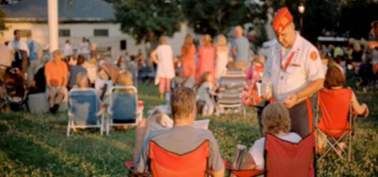 ---
For Even More
Community
Information

Don't hesitate to contact me or visit me at my office at 9012 3rd Avenue, right across the street from Food Town. I hope I was able to provide you with valuable recommendations and insights. Please feel free to share with friends and family and consider me for all your future real estate needs.
Courtesy of your Realtor:
Danny Soldano
Lic. Real Estate Salesperson
Dorsa Group Realty
9012 3rd Avenue
Brooklyn, NY 11209
Cell: 347-489-3315
Office: 718-921-9012
Email: DJSoldano@gmail.com
Web: www.SoldBySoldano.com