Dining Out
Best Tastes of Bay Ridge
Restaurant 101 – 10018 4th avenue
101 has been a staple in the Bay Ridge neighborhood for over 20 years. Well known for its eclectic menu and gorgeous indoor/outdoor environment, you can order everything from Italian entrees to Rib Eye Steaks, to crispy Pizzas. A good date spot!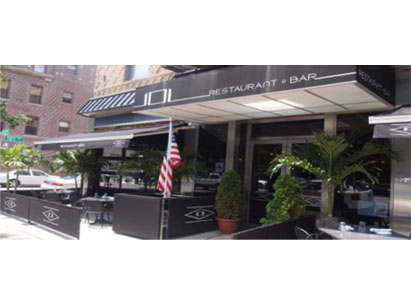 Fushimi – 9316 4th avenue
Fushimi couples traditional Japanese with nouvelle French cuisine. With a delicious assortment of cocktails, and a wide range of sushi special rolls and seafood dishes, Fushimi definitely ranks among the top restaurants in Brooklyn. Find out about the $30 for $60 value card and early dinner specials for $21 per person for a 3 course meal!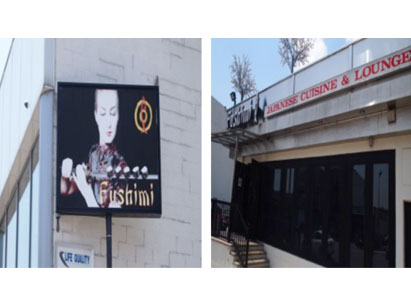 Gino's -7414 5th Avenue
For over 50 years Gino's has been at the very top of many people's Favorite Italian Restaurants List. Traditonal Italian dishes such as the Rigatoni w/Vodka Sauce and Chicken, and Chicken Parmigiana rival all others. Full restaurant with an excellent wait staff in the back while a pizzeria sits at the front, Gino's is a perfect place to go for a date, to bring the kids or have a family party.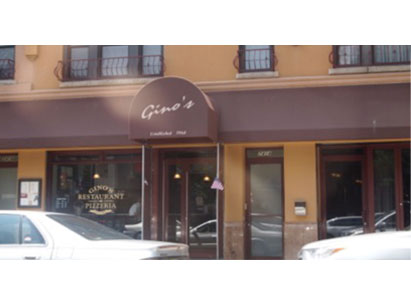 Pearl Room – 8201 3rd Avenue
Love Seafood? Pearl Room is your go to for delicious and fresh seafood, oysters and cocktails. Also perfect for parties! Great date spot and on Friday evening they have a DJ that plays hustle music, modern hits and more. Full service bar at the front as well!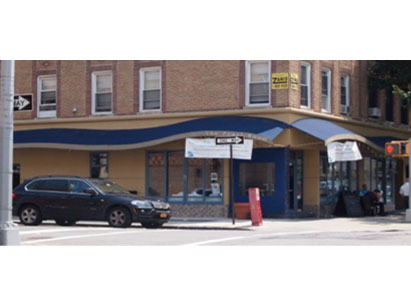 Le Petit Oven – 276 Bay Ridge Ave.
This small French cuisine inspired restaurant has big flavor! The ingredients used in their dishes are sourced and prepared daily. It's an excellent date spot that offers wine and steak, duck, and seafood. Excellent ambiance and great service.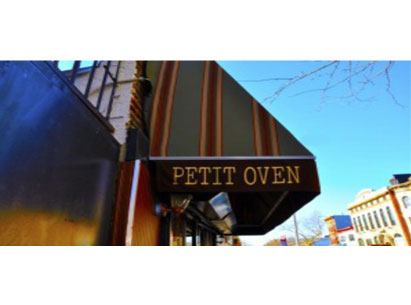 Tanoreen – 7523 3rd Avenue
Middle Eastern perfection! Zagat rated #1 Middle Eastern restaurant, Tanoreen serves up delicious and flavorful culinary delights. The eggplant appetizer is to die for. Great for large or small parties. Highly recommended!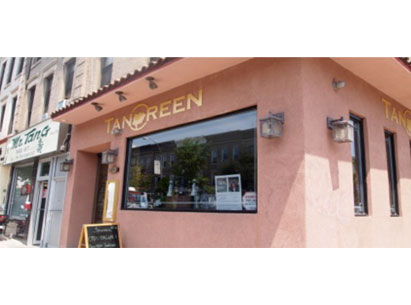 Sofia – 8406 3rd Avenue
If your craving Italian but not keen on the heavy sauces and traditional dishes then Sofia's is the place for you. A beautiful outdoor seating area in the front and back compliments the indoor décor. Think: Italian grill and have no fear in ordering the veal chops, steak, or grilled chicken dishes!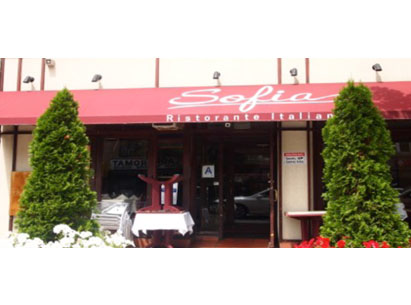 Ponte Vecchio– 8810 4th Avenue
Ponte Vecchio has been a staple in Bay Ridge for over 35 years. It is a beautiful establishment with some of the finest interior design that creates a stunning dining experience. Delicious traditional Italian cuisine, coupled with an excellent wine and bar selection, Ponte Vecchio never disappoints!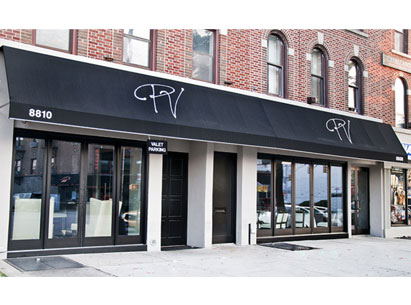 Bay Ridge Bar Scene & Night Life
Bay Ridge is well known for having a vibrant night life full of bustling bars, hot night clubs and lots of fun! There's a place for every type of personality, and every type of occasion.
Whether its watching a sports game, getting together with the girls, or a low key place to meet on a date, Bay Ridge constantly has something going on and a friendly smile on the other side of the glass.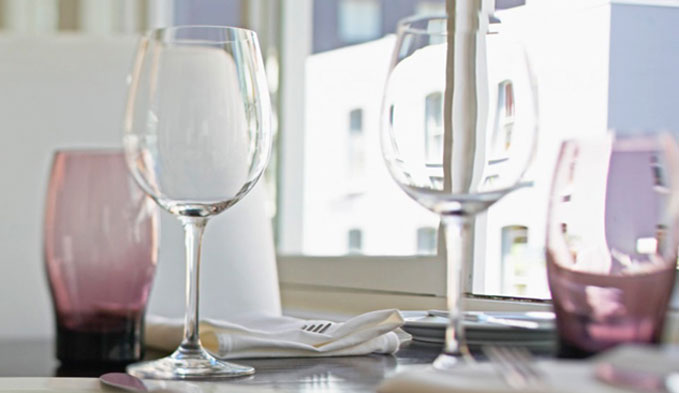 Cebu – 8801 3rd Avenue
A perfect spot for singles, Cebu has a bit more classy feel to it than some of the others in Bay Ridge. With three indoor sections, and outdoor seating Cebu is perfect for a date, a quick bite, or brunch! Also great for parties and celebrations as there is a party room. Chill vibe, and non overbearing music.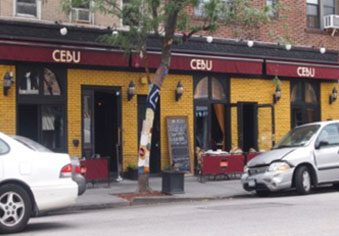 Salty Dog – 7509 3rd Avenue
A staple in the neighborhood and a home for fireman, Salty Dog has a replica firetruck in the bar! Great for singles, and couples, and in the day families and kids. Back of the bar dining area doubles as a dance-floor for fun nightlife. Also great to watch a game.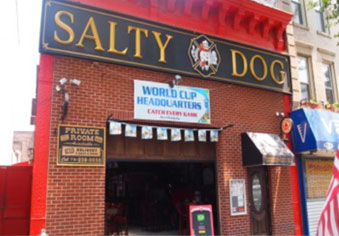 Delia's Lounge – 9224 3rd Avenue
Want to make it a date night? Head to Delia's Lounge where comfy couches, private booths and eclectic décor are the norm! Unique to Bay Ridge, this martini bar is great for after dinner cocktails and cozying up to your significant other. Call ahead to make sure there are no parties!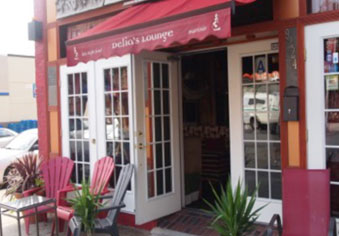 Kettle Black – 8622 3rd Avenue
Great spot for live music, wings, beers, and lots of fun. Kettle Black offers lots of 4 – 8 seat tables, a huge bar with multiple bartenders and a fantastic menu of traditional bar food. Great place to watch a game and the Chicken Wing selection is the finest in Bay Ridge!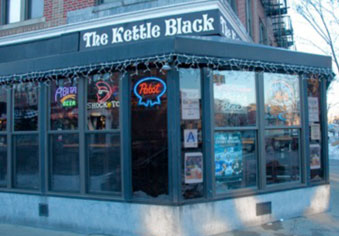 Lone Star – 8703 5th Avenue
Lone Star surprises. While not flashy looking from the outside, this bar has a lot going on from within! Perfect place to come in the summer or to throw a party, Lone Star has a Huge outdoor area complete with a BBQ pit where Tony the owner himself cooks an all you can eat feast! Great bar for the Rock and Roll personality type!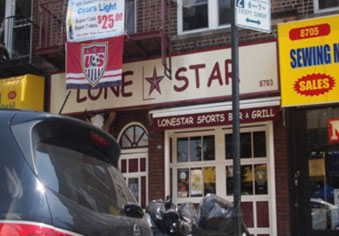 Yellow Hook Grille–7003 3rd Avenue
Great for outdoor seating and a home to regulars, Yellow Hook offers great Happy Hour specials and is a watering hole for many natives. Great Beer selection as well!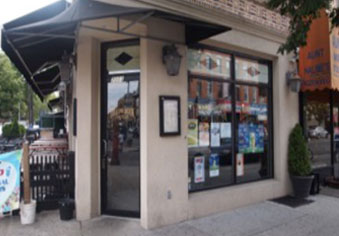 Lockyard – 9221 5th Avenue
Before opening, Lockyard was the subject of much debate and outrage in Bay Ridge. Deemed a "Hipster Bar" locals protested it. Now, Lockyard has cemented itself as a great addition to the neighborhood. Full blown Beer Garden with outdoor seating, a huge selection of craft beers and seasonal hot dogs and sausages!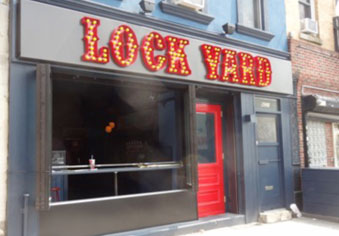 The Wicked Monk – 9510 3rd Avenue
Newly re-opened, the Wicked Monk is home to plenty of 20 and 30 somethings looking for a fun time out. Live Bands on Friday and Saturday nights and lots of TV's for sports games.